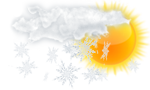 Web Search powered by
YAHOO!
SEARCH
Today's top story

A Juneau County judge who was scheduled to rule Monday on the county's appeal of an earlier court decision in a land dispute instead recused h…
RSSWrapper
Featured
The Reedsburg Times-Press and the Juneau County Star-Times now share something in addition to parent companies Capital Newspapers and Lee Ente…

It's no secret that Juneau County has issues: Persistent hunger, homelessness and substance abuse are just a few of the issues that plague man…

Hunters registered 18 percent fewer deer in Juneau County on the opening weekend of the nine-day gun deer season that began Saturday, accordin…
Video: Top Stories
Vote!
Loading…
Do you support Gov. Scott Walker's tax cut proposal?
For Star Times subscribers